Dangers of Henna Tattoos | A Poison Boy Investigation
I started thinking of the possible dangers of henna tattoos while recovering from my ill-advised experiment with gutka yesterday. I've been thinking about India a bit recently. Since reading Rudyard Kipling as a boy I've always been fascinated by the country and culture of India. My daughter was invited to an Indian Muslim wedding next month, which brought to mind several of the wonderful, joyous Indian weddings I've attended over the years. Last year I read "Behind the Beautiful Forevers: Life, Death and Hope in a Mumbai Undercity" by Katherin Boo and I just finished binge watching the first season of "Sacred Games" on Netflix. I'm also about halfway through a binge of Aziz Ansari's hilarious Netflix series "Master of None." I'd recommend "Behind the Beautiful Forevers" to anyone with even a passing interest in India or the lives of those in desperate poverty. "Sacred Games" is the first Netflix original series filmed in India and I loved it, but it is definitely rated a hard "R" for graphic depictions of sex and scenes of incredible, remorseless violence.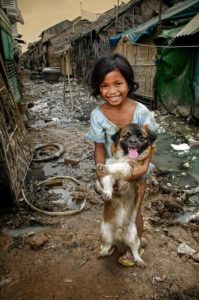 Yeah, so I've had India on my mind for awhile now and I began to consider some other aspects of the culture. There was a recent story about three Australian children that were lead poisoned by kohl eyeliner makeup made in Pakistan. The makeup was over 85% lead!
https://www.npr.org/sections/health-shots/2013/11/22/246706295/eye-makeup-used-to-protect-children-can-poison-them-instead
https://www.bbc.com/news/world-australia-44933354
Every few years, someone does a story about children being lead poisoned because their parents apply kohl or kajal eye makeup, historically containing lead. The children cry or rub their eyes and then put their fingers and hands in their mouths, ingesting and absorbing the lead. Lead is occasionally found in lipstick too.
Many different types of cosmetics that are manufactured in Asia or Latin America contain lead. The US FDA does what it can to prevent those products from getting onto store shelves in America, but they can't stop everything and many people have the cosmetics shipped from relatives in India and Pakistan.
What about henna? What is henna? Are there hazards associated with henna? What are the dangers of henna tattoos?
Henna is a dye made from the henna plant (Lawsonia inermis). The plant contains a chemical called lawsone (2-hydroxy-1,4-naphthoquinone) also known as hennotannic acid. Lawsone is a brownish-red pigment that is found and bound in the leaves of the henna plant and won't stain the skin unless released. If the leaves are broken up and mashed into a paste and applied to the skin, the pigment will bind to the keratin protein in the skin cells, turning them the same brownish-red-orange color. Since it is difficult to create the intricate designs seen in Mehndi (traditional henna tattoos) the lawsone is crushed henna plant leaves are usually dried into a powder and applied with a special stylized twig or stick or syringe or piping cone. The dry powder is mixed with one of a number of liquids, including water, lemon juice, or strong tea, and other ingredients, depending on the tradition. Many artists use sugar or molasses in the paste to improve consistency and keep it stuck to the skin better. The skin cells will retain the pigmented color, gradually fading as the skin cells die and are shed (about a week).
Henna has been used for over 5000 years in various parts of Africa, Southeast Asia and the Mediterranean.
In the US, henna is only FDA approved for as a hair dye. It is not approved for direct application to the skin. The FDA has received numerous reports of allergic and adverse reactions to temporary and tattoos. The normal brown, orange-brown, or reddish-brown pigment can be altered to produce other colors like black (black henna tattoos), blue (blue henna tattoos) and various shades of red by adding a variety of chemicals and ingredients. Other chemicals may be added in order to make the brownish-red and orange pigments darker or last longer. For instance, black henna powder may be derived from indigo from the plant Indigofera tinctoria but it also is created by adding a coal-tar hair dye that contains p-phenylenediamine (PPD) to regular henna.
The problem is not with the natural henna tattoos (although its always possible to have an allergy or a sensitivity to just about anything) but with many of the additives, PPD in particular. The FDA collects many reports of adverse events associated with henna products and most contain the additive PPD (which is illegal to add to any cosmetic). Most adverse reactions involve burning, blistering and in some cases permanent scarring.
Bottom line – if you want to get henna tattoos, knock yourself out – just make sure the henna that is being used comes from a reputable source and the person applying the tattoo knows what they are doing.